CFA Service: 2012–2021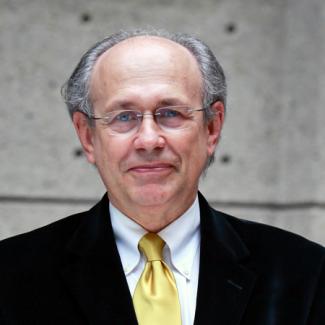 Alex Krieger, FAIA, is an architect and urban designer whose career has combined teaching and practice in working to improve the quality of place in major urban areas. He is a founding principal of Chan Krieger Sieniewicz, a design firm established in 1984 that spanned the disciplines of architecture, urban design, and public space planning, and merged with NBBJ in 2010. With a focus on educational, institutional, public, and health-care projects in complex urban settings, the firm has received dozens of national and regional awards. He is a frequent advisor to mayors and their planning staffs, and has served on many civic boards and public commissions such as the Boston Civic Design Commission, the Providence Capital Center Commission, the Large City Planners Institute, and the Joseph Riley Institute.
Mr. Krieger is a professor at the Harvard Graduate School of Design, where he has taught since 1977. He served as associate chairman of the Department of Architecture from 1984 to 1988, and as director of the urban design program from 1990 to 2001, and twice as chairman of the Department of Urban Planning and Design. He was honored as an outstanding teacher at Harvard University in 2003, 2005, and 2007. He has written and edited several books and essays on American cities, including A Design Primer for Towns and Cities (1990), Mapping Boston (1999), Remaking the Urban Waterfront (2004), and Urban Design (2009). Mr. Krieger is a graduate of Cornell University and Harvard University; he served as an advisory director of the Mayor's Institute on City Design of the National Endowment for the Arts, and continues to serve as a design peer reviewer for the U.S. General Services Administration. He is a Fellow of the American Institute of Architects.