Modified Submission Procedures
Due to the COVID-19 public health emergency, U.S. Commission of Fine Arts has made several temporary changes to its project submission procedures.
Government Projects (federal and District of Columbia)
Shipstead-Luce Act Projects
Old Georgetown Act procedures for future submissions are still under development.
---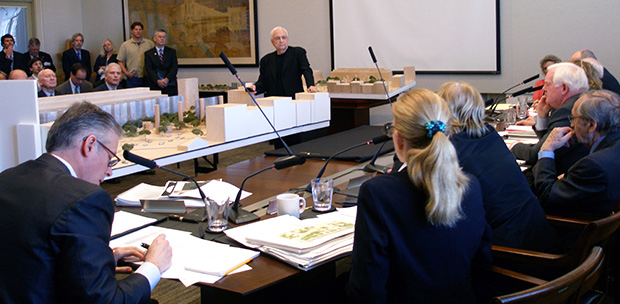 The heart of the work of the Commission of Fine Arts is the review of design proposals for public and private properties in the National Capital, as they affect the federal interest and preserve the dignity of the nation's capital. The CFA reviews design proposals in three areas of jurisdiction: government projects, Shipstead-Luce Act projects, and Old Georgetown Act projects.
Please start here to determine which area of jurisdiction applies to your project. For more detailed information, follow the links below.