CFA Service: 2003–2021; Vice Chairman 2004–2005, Chairman 2005–2021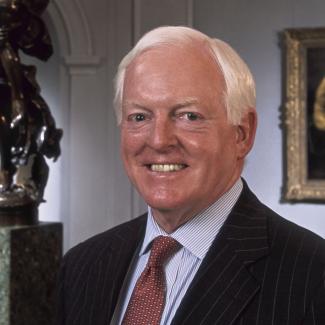 Earl A. Powell III of Washington, D.C. was the director of the National Gallery of Art from 1992 to 2019 and is an expert in 19th- and 20th-century European and American Art. He was an assistant professor of art history at the University of Texas at Austin from 1974 to 1976. Between 1976 and 1980 he held curatorial posts at the National Gallery. From 1980 to 1992 Mr. Powell was director of the Los Angeles County Museum of Art, which he transformed, according to Art in America magazine, "from a local institution to a museum of international stature."
Mr. Powell serves as a trustee of the American Federation of the Arts, the National Trust for Historic Preservation, the White House Historical Association and the Georgia O'Keeffe Foundation, among others. He is a member of numerous arts organizations, including the Federal Council on the Arts and the Humanities, the National Portrait Gallery Commission and the American Philosophical Society. Mr. Powell's awards include Norway's King Olav Medal, and the Chevalier of the Legion of Honor from France.
Mr. Powell graduated with honors from Williams College and received his masters and doctorate degrees from the Fogg Art Museum, Harvard University. He also holds honorary doctorate degrees in Fine Arts from Otis Parsons Art Institute and Williams College. In addition to writing many journal articles and exhibition catalogue essays, Mr. Powell has authored a monograph on the 19th-century American artist Thomas Cole. He served as an officer in the U.S. Navy from 1966 to 1969, and was in the Naval Reserve from 1969 to 1980.