CFA Service: 2008–2015; Vice Chairman 2011–2015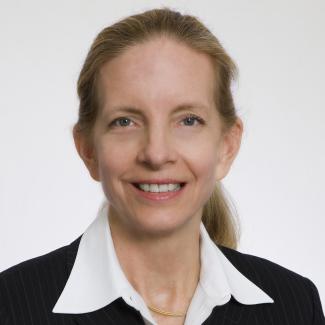 Elizabeth Plater-Zyberk, FAIA, an architect and urban planner, is dean of the University of Miami's School of Architecture, where she has taught since 1979, and a founding principal of Duany Plater-Zyberk & Company, Architects and Town Planners (DPZ). She is a founder and emeritus board member of the Congress for the New Urbanism and currently serves on the board of the Institute for Classical Architecture & Classical America. She was a member of the Board of Trustees of Princeton University for 14 years.
Ms. Plater-Zyberk received a Bachelor of Arts in Architecture and Urban Planning from Princeton University and a Master in Architecture from Yale University. She has received the Thomas Jefferson Memorial Medal of Architecture from the University of Virginia, the Vincent J. Scully Prize for exemplary practice and scholarship, the Brandeis Award for Architecture, and the Seaside Prize for contributions to community planning and design from the Seaside Institute. A frequent lecturer, she has been awarded fourteen honorary doctorates, been a visiting professor at several schools of architecture, and served as a juror for numerous design and award competitions. She is a Fellow of the American Institute of Architects.
In her work at DPZ, Ms. Plater-Zyberk has been a principal in the creation of the Traditional Neighborhood Development ordinance, a prescription for pedestrian-oriented, mixed-use, compact urban growth which has been incorporated into zoning codes across the country. Her recent publications include The New Civic Art and Suburban Nation: The Rise of Sprawl and the Decline of the American Dream.