CFA Service: 2021–Present; Vice Chair, 2021–Present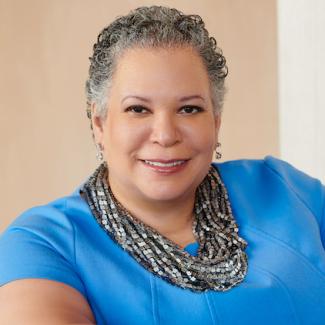 Dr. Hazel Ruth Edwards, FAICP, is an educator and planner whose career combines place-based research with planning and urban design practice and teaching. She currently serves as a professor in the Department of Architecture of the College of Engineering and Architecture of Howard University in Washington, D.C. When she joined the faculty in 2016, she became the first female department chair since architecture education was established in 1911. She began her professional career at Howard University, where she undertook research on the development of the campus that led to the university's 1998 Central Campus Plan, as well as publication of the history The Long Walk: The Placemaking Legacy of Howard University, co-authored with University Vice President Harry G. Robinson III; she then served as the principal planner for both the West Campus and Central Campus. She has been on the faculty of the graduate program in City and Regional Planning at the Institute of Architecture and Planning of Morgan State University in Baltimore and the faculty of the School of Architecture and Planning at the Catholic University of America in Washington, D.C., where she was the founding director of the school's Master of City and Regional Planning program.
Edwards, the granddaughter of the first Black registered architect in North Carolina, was raised in Washington, D.C. She holds a Bachelor of Architecture degree from Howard University, a Master of Architecture in Urban Design degree from Harvard University, and a Ph.D. in Regional Planning from the University of Illinois in Urbana-Champaign. She was a Carolina Minority Postdoctoral Scholar in the Department of Urban and Regional Planning at the University of North Carolina at Chapel Hill. She is a certified planner with the American Institute of Certified Planners (AICP) and was elected to its College of Fellows in 2018; she was appointed to its Fellows Committee in 2021. She has served on the Harvard University Graduate School of Design's Alumni Council since 2020. Her teaching was recognized with the 2009 Lankford Giles Vaughn Award for Professor of Architecture of the Year by the Washington, D.C., chapter of the National Organization of Minority Architects. She is the 2022 recipient of Architectural Record's Women in Architecture Design Leadership Educator award.