CFA Service: 2014–2019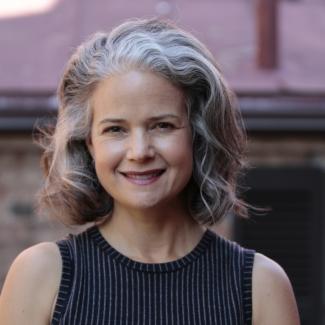 Liza Gilbert is a landscape designer based in Washington, D.C. Since 2012, she has served as a board member of the Dumbarton Oaks Park Conservancy, a public-private partnership formed in 2010 to work with the National Park Service to save Dumbarton Oaks Park, part of Beatrix Farrand's iconic landscape in the Georgetown neighborhood of Washington, D.C. She also serves as committee chair and lead designer of the conservancy's Signature Project Committee, the first element of a comprehensive plan to restore Dumbarton Oaks Park.
Ms. Gilbert received a bachelor of arts degree from Barnard College and a master's degree in landscape architecture from the Graduate School of Design of Harvard University. Her professional experience includes work as a project designer and construction supervisor at the New York firms of Michael Van Valkenburgh Associates from 2006 to 2010 and Judith Heintz Landscape Architecture from 1997 to 2002; at Douglas Reed Landscape Architecture in Cambridge, Massachusetts; and at Giannini & Vagnetti Architetti in Rome, Italy. She served on the board of Dancing in the Streets, the New York-based arts organization dedicated to the presentation of performing arts in public sites, from 2004 to 2009.