CFA Service: 2021–present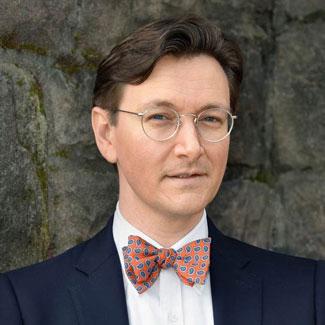 Steven W. Spandle, NCARB, is the founding principal of Steven W. Spandle, Architect, a design firm based in the New York area. He is a practicing architect whose interests lie in classical architecture and the decorative arts; his practice is generally focused on single-family residential projects, ranging from new construction to historic preservation. He is the designer of the tennis pavilion on the White House grounds, completed in 2020.
Mr. Spandle currently serves on the board of the American Friends of Attingham, a non-profit organization that supports the study of historic houses and collections through the Attingham Trust, and he is an alumnus of the Attingham study program. He is a member of the Institute for Classical Art and Architecture and the Connoisseur Society of Mount Vernon. He received a bachelor of architecture degree from the Georgia Institute of Technology and a master of architecture degree from the University of Notre Dame.